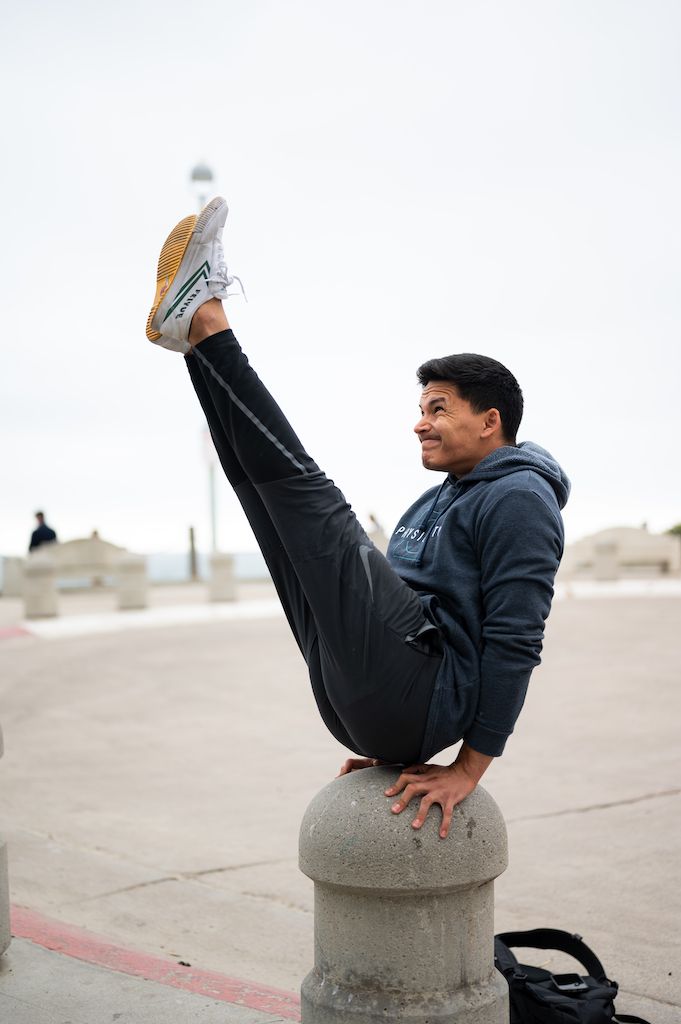 ---
Online Coaching
Online coaching is a results-driven, personalized service designed to help you achieve your movement-related goals. Goals related to Handstands, Flexibility, and Strength. Through the online coaching, we'll work closely together to move you towards your goals all while learning more about training and more about your body.
The Online Coaching Process
Video Consultation - The coaching process begins with a complimentary video chat via Zoom where we'll get to know each other, discuss your goals, and lifestyle, and look into the details of the coaching service.
Movement Assessment - Next, you'll go through a movement assessment, where I'll send you a list of specific exercises for you to complete and record. This is so I can gain a deeper understanding of your current strengths and abilities. Each exercise will come with video examples. The videos are then submitted to our Telegram chat.
Customized Training Program - Based on information collected from the movement assessment and video call, I'll design a customized training plan fit for your goals, your body, and your lifestyle. Each exercise in the customized plan will include a video example and explanation so that you're well acquainted with what you need to do on each exercise.
Routine Communication - Part of your responsibility will be to routinely send me videos of your training. This helps to keep you accountable and allows me to analyze your movements and provide honest feedback. Each training cycle also includes one zoom catchup where we'll review your progress in more detail and answer any questions you may have.
Online Coaching Pricing
Full Online Coaching - $230/month with a minimum 3-month commitment.
Working towards multiple goals at once.
Single Goal Coaching - $130/month with a minimum 3-month commitment.
Working towards one specific goal.
How to Apply for Online Coaching
Easy! All you need to do is reach out through the contact form or by DM on Instagram, and we'll schedule the complimentary video consultation :)
Programming Only
Option 2 for working with me is a program only option.
The program only option is similar to full online coaching explained above. We'll first go through a complimentary video consultation, then a movement assessment, and then you'll receive your fully customized training plan.
The main difference is that this option does not include ongoing coaching, video review and feedback on your form.
After starting the program, we will meet once over Zoom where I'll provide feedback, share new cues, and further personalize your program.
Pricing - $200 per individualized program.
Private Video Consultations
Option 3 for those interested in working with me is to book a private 30-minute zoom consultation.
The consultations may include, but definitely aren't limited to:
Programming Guidance For Your Goals.
Programming Consults Include a PDF with exercise recommendations and video explanations.
Troubleshooting Plateaus in Training
Video/Form Check Review
Consultation Fee: $50
FAQ
What movements/skills do you teach?
Strength - Chin-up to one arm chin-up, push-up to handstand push-up, muscle up, planche, front and back levers, overhead press, squats
Flexibility - Pancake, middle split, front split, backbends, head2toe.
Skills - Handstands, press to handstands, Mexican handstands, Handstand flags, planche, front lever, dragon squats.